In the ever-evolving world of fashion, finding brands that exude elegance, sophistication, and timeless appeal can be quite a task. One such brand that has consistently embodied these qualities is Karen Millen. However, the fashion landscape is replete with equally stunning brands that deserve their moment in the spotlight.
In this article, we will delve into brands similar to Karen Millen, each offering its own unique charm, and explore what sets them apart.
Reiss: The Epitome of Modern Elegance
Elegance is a word that frequently comes to mind when considering brands like Karen Millen. Reiss is no exception. Established in 1971, Reiss has garnered international acclaim for its sophisticated and modern designs. Whether you're looking for the perfect tailored suit for a formal event or a chic dress for a night out, Reiss offers a diverse range of fashion that appeals to the discerning consumer.
Their attention to detail and use of high-quality materials set them apart. From impeccable craftsmanship to luxurious fabrics, Reiss ensures that every piece is a work of art. Their commitment to offering timeless designs means that their clothing can effortlessly transition from season to season, making it a must-have in your wardrobe.
Ted Baker: Quirky Yet Sophisticated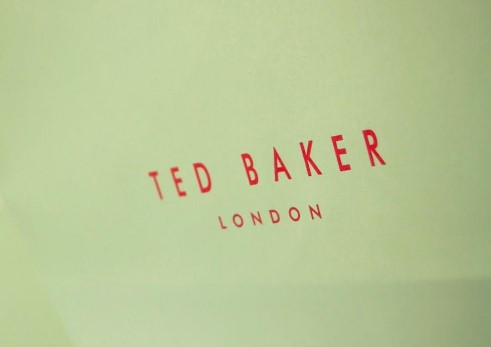 If you're seeking brands similar to Karen Millen with a touch of whimsy, Ted Baker is an excellent choice. Ted Baker is renowned for its quirky yet sophisticated approach to fashion. They infuse a sense of humor and playfulness into their designs, which sets them apart from the crowd.
Ted Baker's attention to detail is exceptional, and their range of clothing and accessories appeals to those who appreciate the finer things in life. From dresses to handbags, Ted Baker offers a unique blend of creativity and timeless style. Their distinct floral prints and eye-catching patterns make them stand out in the fashion world.
Whistles: Effortless Style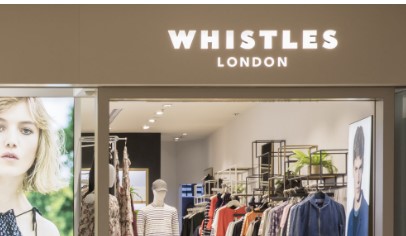 In the world of fashion, achieving an effortless look can be a challenging task, but Whistles excels in this domain. This brand is synonymous with understated elegance and is perfect for those who appreciate simplicity with a touch of sophistication.
Whistles' minimalistic designs and muted color palettes create an aura of timeless style. Whether you're searching for the perfect everyday outfit or a statement piece for a special occasion, Whistles has it all. Their commitment to creating fashion that is both versatile and stylish ensures that you'll always look your best.
Oasis: A Splash of Color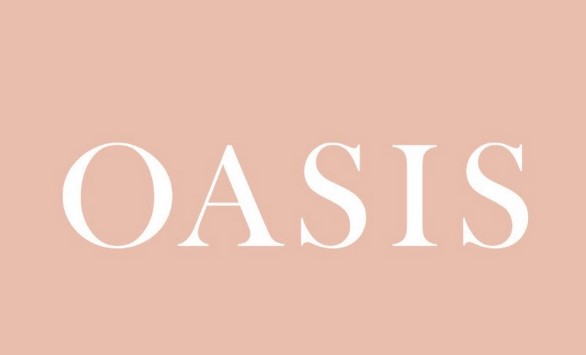 If you're longing for brands similar to Karen Millen that bring vibrancy and color to your wardrobe, Oasis should be on your radar. Oasis is all about celebrating the joy of dressing up and making a statement. With a wide array of dresses, blouses, and accessories, this brand offers a lively and effervescent style that's perfect for those who love to stand out.
Their use of bold patterns, vivid colors, and eye-catching prints ensures that you'll make a statement wherever you go. Oasis is a brand that embodies the spirit of fun and individuality in fashion, making it a fantastic choice for those who are not afraid to express themselves through their clothing.
Phase Eight: Timeless Elegance for All Ages
When it comes to brands similar to Karen Millen that cater to women of all ages, Phase Eight is a standout choice. This brand specializes in creating timeless and ageless designs that can be appreciated by women of different generations.
From elegant evening gowns to stylish workwear, Phase Eight offers a wide range of clothing options. Their commitment to crafting garments that flatter the female form is evident in every piece they create. Whether you're a young professional or a mature woman looking for sophistication, Phase Eight has something to offer.
Final Thoughts
In the world of fashion, brands similar to Karen Millen are gems waiting to be discovered. Each of these brands – Reiss, Ted Baker, Whistles, Oasis, and Phase Eight – brings its own unique charm and style to the table. Whether you seek timeless elegance, quirky sophistication, effortless style, vibrant colors, or ageless designs, these brands cater to diverse tastes and preferences.
By exploring these alternatives, you can expand your fashion horizons and discover new ways to express your style. So, next time you're looking to elevate your wardrobe, remember that there's a world of fashion beyond Karen Millen, and it's waiting to be explored.