When it comes to drones – even for beginners – several brands come to mind. One of the best drone brands in the market is Snaptain. It is a brand that has managed to dominate the market with some of its amazing products.
There are different drone products by Snaptain. These models have different features and different interfaces. However, before you purchase any product, it is important to check on the brand's reputation and determine whether they are worth your consideration.
Is Snaptain a good drone brand? We have prepared this post to help you determine if they are worth your consideration. We will also review their drones for a better understanding of the brand. Here we go!
About Snaptain
As noted before, this is among the biggest drone brands in the market with a variety of drone models. Whether you are a beginner or a more advanced user, you can get a drone for commercial or recreational uses.
Is Snaptain a Chinese company? Snaptain drones are from Shenzhen VanTop Tech. and Innovation Co. Shenzhen was founded by two Chinese giants, Huawei and Lenovo. The company is responsible for developing Snaptain drones among other products under different names.
Some Products
To fully understand whether the brand is worth your consideration, check out these Snaptain drone models.
1. Snaptain SP7100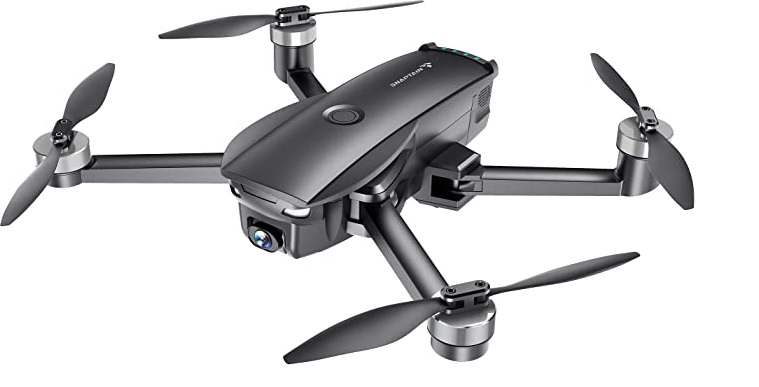 This is among the best big drones from Snaptain. It is a foldable camera drone that weighs around 2.6 lbs. Additionally, it has amazing flight performance.
Each arm features a brushless motor that allows it to generate adequate propulsion so that your drone can fly at great speeds. It can fly to around 800 meters from you and will fly for around 26 minutes. That's not all. To make it easier to fly, it has a built-in GPS, which obtains data so you can maintain its position precisely.
This smart drone also has ultrasonic positioning that helps it detect any objects underneath it. Sounds amazing, right?
2. Snaptain A10 Drone
The A10 is a small drone. One thing you will appreciate about the drone is the design. Since it is small, it is light and will easily fit on your hand. The battery will give you around 7 minutes of flight. Considering how small it is, this is commendable.
The drone will fly up to 80 meters from your location. Unfortunately, this one does not feature a GPS module. Even so, it has an optical flow system. This helps adjust the internal air pressure so that your drone will be stabilized during flight.
You can enjoy some of the drone's amazing features such as aerial flips, as well as quick maneuvers. 
FAQs
Is the Snaptain SP650 worth it?
The Snaptain SP650 is made of high-quality materials and is very durable. It is also very easy to fly, making it a great choice for beginners and experienced drone pilots alike.
In addition, the Snaptain SP650 comes with a number of great features, such as an HD camera, a long battery life, and a variety of flying modes.
Overall, the Snaptain SP650 is a great drone and is definitely worth the money. If you are looking for a durable, high-quality drone that is easy to fly, then this is the drone for you.
What app does Snaptain drone use?
The Snaptain drone uses the Fly app, which is a free app that is available for both iOS and Android devices. The app is very user-friendly and has a lot of great features, such as flight planning, live streaming, and video editing.
One of the best things about the Fly app is that it is constantly being updated with new features and improvements. So, you can be sure that you're always getting the best possible experience when you use it.
Conclusion
So, is Snaptain drone good? The truth is, drones from Snaptain are among the best. They are affordable and there is a range of features you will appreciate from their drones. These drones also have amazing designs unlike any other.