A good quality suit will change even the way other people see you and what they think of you. But before you make a purchase, you have to consider the brand you are purchasing from. With so many competitive brands, it can be hard to figure out which brand is best.
Daniel Cremieux is among the top brands in the market. But is Daniel Cremieux a good brand?
Our post today discusses Daniel Cremieux. Is it a brand that you should consider for your suit?
Let's discuss this.
About Daniel Cremieux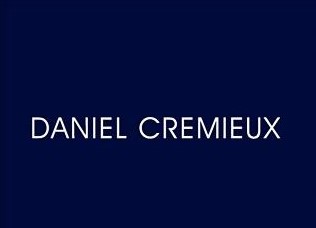 This is a brand that sells high-quality suits for prices above $1500. When you do your research about Daniel Cremieux, you will come across Dillard's, which has licensed Daniel Cremiuex. Dillard's sells sportcoats and branded suits in different stores in the country.
One thing to know is that Daniel Cremieux sells clothes made using a fabric made in Italy by Loro Piana Mills. If you have not about this mill before, you should know that it is among the most respected cashmere and wool fabric mills on the planet.
As a result, you can expect that the clothes have outstanding quality.
Is Daniel Cremieux High End?
We can comfortably say that this is a high-end brand. If you are looking for menswear that offers amazing quality at affordable rates, this is a brand to consider. You can notice the luxury of their suits in the finish, as well as the softness of the fabric used to make the suits.
But that's not all. They offer great style with a slimmer cut compared to most of the brands in the market. You can be sure that you will enjoy the amazing high-end quality offered by the brand.
Is Cremieux a Designer?
The owner of the brand, Daniel Cremieux was born in 1939. He is a French designer mainly popular because of his amazing menswear. His brand is popular because of the amazing quality of clothes made with exceptional materials.
Is Cremieux a Dillard's Brand?
As mentioned before, Cremieux is associated with Dillard's. But why is that? Well, there has been a long licensing agreement that has been in place for more than 15 years between Cremieux and Dillard's. This relationship allows for operation in the U.S.
In the recent past, Dillard's and Cremieux came together to form another brand known as Crosby & Howard.
What Other Customers Think
You cannot purchase a product before you figure out if others have appreciated it or not. Well, we went through different forums to get an insight into what other people think about the brand's clothes.
We found out that most of the people who have purchased Daniel Cremieux clothes have appreciated their quality, even though some have not had the best experience.
The truth is, everyone has his personal preference. But if the quality is what you are after, you will hardly go wrong with Daniel Cremieux.
Also, read: Is ZeroXposur a Good Brand?
Conclusion
Daniel Cremieux is a brand that has gained popularity in different parts of the world. Their quality clothes are desirable and will give you the look you require.
Is Daniel Cremieux a good brand? We can say that it is among the best brands in the market without a doubt.