Bean bags are primarily designed to provide adequate comfort to your entire body. That is the reason why we all love them. One thing most people do not know, however, is that there are different bean bags with different comfort levels.
Simply compare two types of bean bags from different brands, such as Moon Pod and Lovesac, and you will notice just how different they can be in certain aspects. So, what is the difference between Moon Pod vs. Lovesac?
Choosing between these two can be a bit difficult. That is why we present this post to help compare Moon Pod vs. Lovesac. Read on for a detailed comparison.
Moon Pod Review
One thing you should know is that there aren't many size variations from Moon Pod. You can choose between the classic and super sizes. But that should not discourage you from giving the brand a chance.
When you sit on a Moon Pod, you will feel like you are in zero gravity. That is the main objective of the Moon Pod design. As you can see in different reviews from previous customers, it feels like it is described.
It is among the most comfortable bean bags on the market. To be honest, most bean bags will sink completely once sat on. However, Moon Pod gives you a great balance of support and comfort. Compared to most of the brands in the market, it is the best choice for support.
But as noted before, there are two models to choose from. Which one should you go for? First, there is the regular Moon Pod, which is around 4 square feet. The super Moon Pod has a size double that. If you want one for a single person, then you should get the original. The Supermodel will work for two people.
Lovesac Bean Bag Review
Lovesac is a bit different in certain aspects. This bean bag is made using shredded Dura foam unlike others made using EPS. But that does not affect the amount of comfort it gives you.
Unlike Moon Pod, Lovesac has a range of sizes you can choose from. Some are unbelievable, like the biggest one with a height of 4.1 ft. and a width of around 6 ft. It can hold around two adults together with two children.
When it comes to comfort, the large ones might appear to be the best. But then space would be a problem. Not to mention the cost, for the big one, you should be ready to pay upward of $1,900. While this is a great bean bag, it has specific conditions in which it can be appropriate.
It is important to mention that you can leave a hole shape on the bean bag. That is mainly because of the traditional method used to make it. To restore its original shape, you have to pump it out.
Moon Pod vs. Lovesac – A Deeper Comparison
Now that we've had an overview of the two popular bean bags, let's take a deeper look at the differences.
First, we will compare these two side-by-side for a simpler view of the differences.
| | | |
| --- | --- | --- |
| Moonpod vs. Lovesac Comparison | Moon Pod | Lovesac |
| Comfort Levels | 5 out of 5 | 5 out of 5 |
| Ergonomic | 5 out of 5 | 3.5 out of 5 |
| Fill | EPS | Shredded Dura foam |
| Cost | From $299 to $499 | From $600 to $1600 |
| Financing | Available | Available |
| Return Policy | Within 14 days | Within 60 days |
| Shipping | Free in the US | Free in the US |
As you can see from the table above, the bean bags from these different brands have certain differences. The information in the table includes practical aspects. Now, let's look deeper at the specific features of bean bags.
Prices
One of the main differences you will notice when you compare two moon pod and Lovesac bean bags is the cost. Lovesac has some of the highest prices in the market. Even though some people claim the price is worth it, some still wouldn't go for it.
Lovesac's largest model, the BigOne, goes for around $1650 while the Gamersac model goes for $500. Moon Pod, however, sells for around $299, which is a low cost in comparison to Lovesac.
Design and Manufacturing
Most of us believe that the design and material used in a bean bag contribute to comfort levels, which is true.
The Moon Pod is filled using high-density beads that help you feel weightless, just like in flotation therapy. Flotation therapy is very effective in reducing anxiety and stress. It also features a dual shell membrane. This is a stretchy soft material that features a supportive structure. It easily adapts to different body shapes and movements.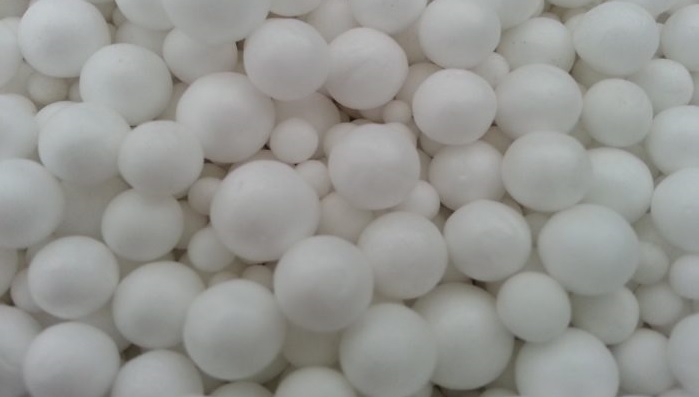 Lovesac, however, makes sacs that are filled with a Durafoam blend. They do not use beads or beans. You also get multiple covers to choose from. These will help you in updating your house's look. These covers are machine washable. Lovesac has a wide range of models to choose from with different designs. It is easier to find a bean bag that will suit you best.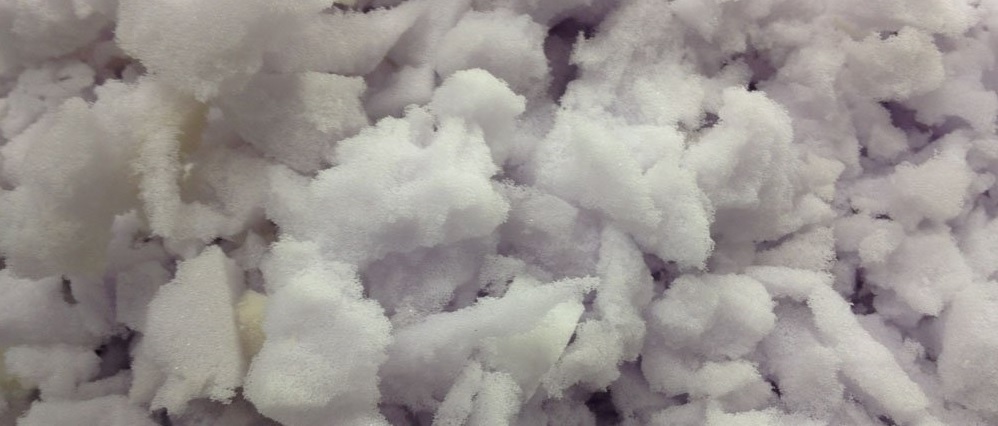 Comfort Levels
To be honest, bean bags would not be as appreciated if they did not provide adequate comfort. But which of the two is most comfortable?
The truth is, that the Moon Pod models are made to imitate the process of flotation therapy. You will feel almost weightless and the comfort is almost insane. But that does not mean that the Lovesac bean bags will disappoint.
We appreciated just how comfortable they were. If only they were a bit more friendly price-wise.
Choosing the Right Bean Bag Chair
Before you can choose one for your home, there are certain things you have to consider. These are important factors to remember.
Construction and Durability
We were careful of the fill's firmness and the overall construction. Some would not withstand long use. You might purchase a bean bag that easily bursts and creates a huge mess. It is also possible for a bean bag's firmness to change as time goes by. This is something to consider.
Ease of Setup and Use
A bean bag should be comfortable and relaxing. That is why it should be easy to use to achieve the level of comfort you need. Those filled with foam can need fluffing to restore their shapes. Some will need more space than you have, and might also be heavier.
Cover Material
The most affordable and comfortable material choice is synthetic fabrics and polyester. There are some like plush microfiber and others that are more durable. Remember that even though the shaggy and plush options require more care and maintenance.
Intended Purpose
What do you need to do with the bean bag chair? Do you want to lounge or sit on it? There is indeed an extensive range of options out there. However, there are free-form options, while you will find other structured options that are better used for sitting.
Care Required
Some options have removable covers to make cleaning easier. For some, however, you can only clean spots. There are different fabrics and cleaning some is harder than it is for others.
The best way to clean a bean bag is to vacuum it with an upholstery attachment. This will remove any dust or dirt that has accumulated on the surface.
If there are any stains, they can be treated with a mild detergent before being vacuumed. Once the bean bag has been vacuumed, it can be left to air out for a few hours to ensure that it is completely clean.
Which one to choose between Moon Pod and Lovesac?
The truth is, these are great bean bags. They are both worth your consideration because they are not only comfortable but also more practical when compared to the other brands in the market.
However, when making your choice, you have to consider what you would be looking for in your bean bag.
Depending on your personal preferences, the Moon Pod might work best, or a Lovesac.
If you want an amazingly comfortable bean bag, you might be good with a Moon Pod. You can even recline, which you do not get from Lovesac.
Even so, Lovesac is also comfortable. What's more, it will give you a wider range of sizes to choose from compared to Moon Pod. Regardless, they are pricier compared to Moon Pod, and that might be a factor to consider when choosing the moon pod.
Also, read: Bon Ami vs. Comet
FAQs
Are Bean Bags Good for Your Back?
Many people enjoy lounging on bean bags, but some worry that they might not be good for their back. While it is true that bean bags are not as supportive as a traditional chair, this does not mean that they are bad for your back.
In fact, bean bags can actually be quite beneficial for people with back pain. The reason for this is that bean bags conform to the shape of your body, providing support in all the right places.
This can help to take the pressure off of your spine and reduce pain. Additionally, the lack of hard edges means that there is less risk of injuring yourself if you do happen to fall asleep in a bean bag chair. Ultimately, while bean bags are not the perfect solution for everyone, they can be a great option for people with back pain.
What fabric is best for a bean bag chair?
When it comes to bean bag chairs, the fabric is just as important as the fill. A good fabric will be durable and easy to clean, while a poor fabric can quickly become stained and worn.
One of the most popular fabrics for bean bag chairs is denim. Denim is strong and resists tearing, making it ideal for use in a bean bag chair. In addition, denim is easy to clean and is available in a variety of colors.
Another popular option is microfiber. Microfiber is very soft and can be found in a wide range of colors and patterns. However, it is not as durable as denim and may require more frequent cleaning.
A good option is polyester, which is both strong and easy to clean. You'll also want to consider the style of the room where the bean bag chair will be placed. If you're going for a more casual look, consider corduroy fabric. If you want something a little more formal, try velvet or silk.
How long does a bean bag last?
The answer really depends on how you use it and how often you use it. A bean bag that is used daily will not last as long as one that is only used occasionally.
The type of fabric also plays a role in how long the bean bag will last. A wool or cotton bean bag will last longer than one made from synthetic materials.
If you take good care of your bean bag and don't use it excessively, it can last for many years.
Also, read: Article or Poly & Bark
Final Verdict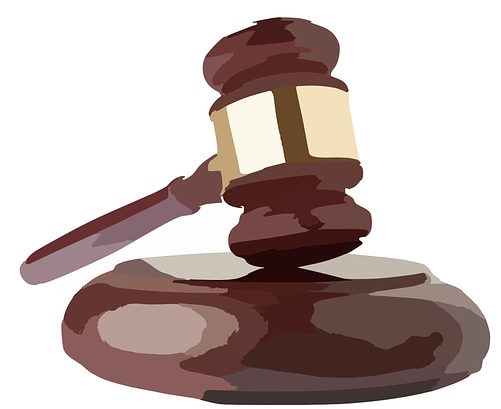 If we had to choose, we would go for Moon Pod. Not only is this a comfortable bean bag, but it also uses EPS for the fill. That means that molding it into other shapes is easy. It can accommodate the shape of your body and if you change position, it changes shape. The ergonomic support is also amazing.
For ultimate comfort, however, we would go for the Lovesac. Sitting on a Lovesac is like being on a cloud. Since it does not change as much, you cannot use it in many different ways.