This post may contain affiliate links for products I mention. If you click a link and buy something we may receive some compensation. This does not change the price you would pay. In addition, as an Amazon Associate I earn from qualifying purchases. Learn more
---
So, you are in the furniture market, right? The brutal truth is that even though it might seem like a simple task, purchasing furniture can be a frustrating experience.
When you go through different online platforms, you will realize that there are many choices.
There are different brands in the market, all of which have unique strengths and weaknesses when compared to each other. When you list the most popular furniture brands, you will find Poly and Bark, as well as Article. These two brands have a lot in common, as you will see.
To help you make an informed choice, we prepared this Poly and Bark vs. Article comparison. We will check out how these two differ from each other in certain aspects.
We hope that you will be able to make a great choice by the end of this post. Let's get started.
General Overview
Before we go into the Article vs. Poly & Bark comparison, we will have a general overview of these individual brands.
Article
You will love that the brand is mainly about producing amazing styles. .you can imagine any type of style or design and you can get it from Article. The main aim of the brand is to produce a unique level of comfort by using high-quality materials. You will get unmatched quality at a value you cannot believe.
Poly and Bark
Poly and Bark is also a great company, allowing you to design an entire room using its products, at a very affordable and reasonable price. You also enjoy some amazing benefits such as a 100-day trial of its products.
Detailed Comparison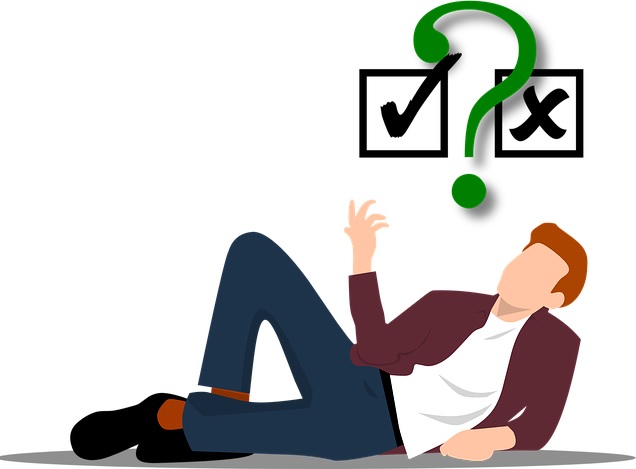 So, what are the Poly & Bark vs. Article sofa differences?
Ratings and Popularity
The first thing that you should consider when comparing Poly & Bark vs. Article Sofas is what other customers think. There is not much difference in this respect because Poly and Bark have an overall rating of 4.2 stars, while Article has a 4.4-star rating. Article is a more popular brand in the market compared to Poly and Bark.
Shipping
People prefer to get a product only a few days after making an order. In this specific aspect, Article is better compared to Poly and Bark. Their deliveries do not take much time.
Range of Options
When going through the products from these brands, you will realize that Article has more options compared to Poly and Bark. You will enjoy a wider range of fabrics to choose from. This is one of the places where Article wins in the Poly & Bark vs. Article comparison.
Ease of Assembly
We all prefer to purchase products that will not cause problems during assembly. You should know that Article's products are easier to assemble compared to the other brand. At the same time, products from Article seem to be delivered in better conditions compared to Poly and Bark.
ARTICLE Product Recommendations
Which are some of the products from these brands? In this section, we will highlight some of the top-rated products from both brands.
1. ARTICLE SVEN Charme Tan Sofa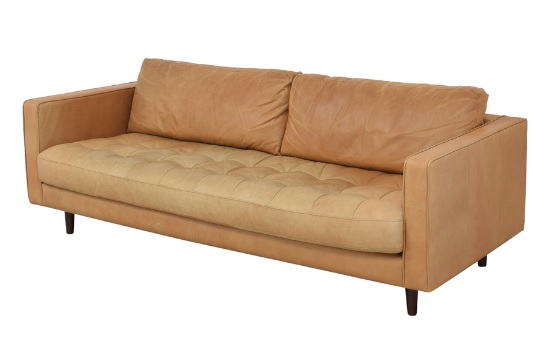 One of the best sofas from the brand is a tan sofa with an amazing mid-century modern design. The seat is designed to provide you with utmost comfort however you choose to seat. Here's how that is made possible.
The bench seat is meant to provide you with adequate comfort for a long time, allowing for movie marathons. The cushions are overstuffed to ensure that they work perfectly with the bolsters to comfortably hold your back regardless of the chill seating position.
Since the leather is unique, it features natural creases, wringers, and different color shades. As you will note, it has a vintage look that will simply light up the room.
2. ARTICLE Abisko Quartz White Sofa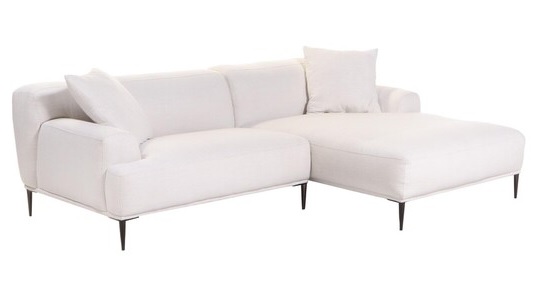 Enjoy affordable, stylish, and modern comfort by purchasing this beautiful sofa. Choose different color shades and alterations based on your needs.
With its design, it is able to give a small space a great shape. To make moving easier, it is split in two and the center legs are hidden after it is put back together.
POLY & BARK Product Recommendations
What about some POLY & Bark products? Well…
1. POLY & BARK Sorrento Sofa
This is an aniline-dyed Italian leather product with an amazing color you will simply love. The different products of this model are made with unique hides, which means that you will see unique variations in color depth.
It is made with Pirelli webbing, coupled with a solid wooden frame. It also has a polyester filling with a feather-down topper located on the seating surface.
To make things better, the assembly is very easy since all you will need to add are the legs.
2. POLY & BARK Capri Baltic Grey Sofa
You can also choose this stylish sofa design for your house. It has a color that will go with almost any décor, and a style that gives your house that modern look.
The cushions are filled with foam that is resilient, coupled with feathers for the shell that does not change shape. These cushions are also loose and non-reversible.
The back cushions, however, are reversible and are coupled with a rubber webbing for the base suspension.
But that is not all. You will also get to enjoy two throw pillows. Additionally, there is no need to worry about assembly because everything will be put together for you.
Article vs. Poly and Bark Leather Sofa
When it comes to leather sofas, there is much to be desired from both brands.
As for Poly & Bark's leather furniture, there is a choice for you. You can choose full-grain, which is pure aniline, or you can go for the semi-aniline, which is dyed Italian leather. Pure aniline features less protection. However, over time, it will become even more beautiful.
When it comes to Article's leather sofas, there is a full-aniline leather choice that – just like Poly & Bark, develops a vintage appearance over time.
It is important to notice that there are certain wrinkles, creases, and color variations that are part of the legit leather used to make both types of leather sofas.
Also, read: Moon Pod or Lovesac Bean Bags
Conclusion
Before you make a decision on what you need for your house, you have to consider what these two brands really have to offer. It is important that you consider different aspects of each brand, as well as the specific sofas you need to purchase. Ensure that the sofa you choose meets all your requirements before you can choose.