NutraBio is among the older brands in the market, even though it is not as popular as you would expect considering how long it has been in business. You are probably reading this post because you have heard about it and are wondering whether it is a good brand.
So, is NutraBio a good brand? The fact that a brand has been in business for a while does not mean that it is a good one, which is why we prepared this brand review.
In our post today, we aim to figure out whether the brand is worth your time and money. We will take a detailed look at the brand to help you figure it out. Read on for more.
About NutraBio Brand

This is a brand that started in 1996. The brand's founder is Mark Glazier, a Karate master. Its headquarters are in Middlesex, New Jersey. NutraBio's main goal, according to the founder, is to give you pure, safe, and effective supplements based on science.
So, what does the brand do? Well, it manufactures products at a facility that is GMP-certified. But is NutraBio FDA approved?
Well, the brand's products are meant to meet or even surpass the FDA 21 CFR Part 111 cGMP standards.
We also found that some of the brand's products are certified Kosher. You can find the company's certificates on the official NutraBio website.
But that's not all. As per the brand, each batch is tested before shipping to ensure that all ingredients in a product correspond to the ones on the label. It is also dedicated to transparency. No proprietary blends are included in their products.
You will find a range of products from the brand, which include vitamins, pre-workouts, amino acids, fat blockers, protein powders, and many more.
Is NutraBio made in the USA?
All of the brand's products are produced by the brand in the USA. They are produced in the company's manufacturing facility.
The ingredients used are pure and of the highest quality. They are also handpicked by their chemists from all over the world.
The production of NutraBio products ensures that all strict GMP standards are met. That results in a pure form of supplements.
Is NutraBio a Good Brand?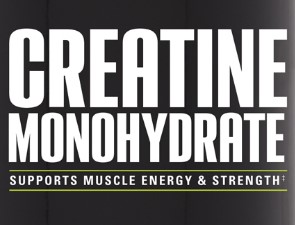 Well, this brand has some of the highest quality products. It is dedicated to giving you safe, affordable, effective, and high-quality products. Additionally, Is NutraBio Creatine good?
Well, it is a great choice. You will get great value for your money. Even when you try it with some water only, you will understand that it is clean and is a staple supplement.
Conclusion
So, is NutraBio a good brand? To be honest, after doing some research about the brand, we believe that it is truly worth your consideration and your money.
Their products seem to be of great quality and they meet all standards. Let us know what you think.